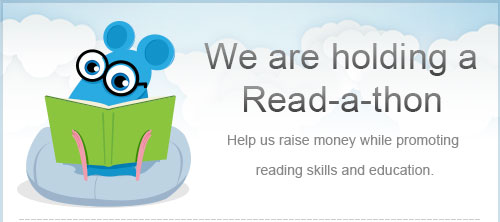 The PS99 Parents' Association (PA) calls on all parents to attend our next 2 meetings, to learn about how you and other parents can volunteer to serve as board members or as members of the School Leadership Team (SLT) to help make important decisions for the future of our PA and our school. These are positions for parents like you, who have the talent and the time, who believe they can benefit PS99 by serving on the PA Board or the SLT.
CALL FOR CANDIDATES:
The PS99 PA calls for candidates to fill all positions on the PA Board (details below).
The SLT calls for candidates to fill 3 positions for parent representatives (details below).
If you have questions or if you are interested in running for any of these positions, contact ps99queens.pa@gmail.com by May 18, 2021.
Note that all voters and candidates in these elections must be a parent (birth parent, adoptive parent, step-parent, legally-appointed guardian, foster parent, or "person in a parental relation" of a PS99 student.
You must be present at the PA Election Meeting on May 20th at 6:30 pm in order to vote or run for office.
WHAT ARE THE RESPONSIBILITIES OF THE PS99 BOARD?
The term for each position is one year, beginning July 1. Following the election, there will be a Transfer of Records in June, when newly elected officers meet with the continuing and outgoing officers and school staff to ensure that everyone on the new Board is ready to step into their roles by July 1.
The minimum mandatory positions to qualify our organization as a PA are President (presides at meetings), Treasurer (keeps track of our finances), and Recording Secretary (keeps records of our meetings). However, in order to function effectively and do meaningful work to help PS99, we need a much more robust team that includes co-officers to share duties, Vice Presidents to take on specific projects and to connect with different constituencies within the school, and at least one Corresponding Secretary (deals with communications). The Board, and the roles of its officers are evolving to meet the challenges of our time, as we are on the cusp of becoming a 501c3 non-profit organization for the first time.
Serving on the Board is voluntary and unpaid. Each month, Board members are required to attend both the Board meeting and the General Membership meeting. The Board decides when the meetings will take place. This year all our meetings took place on Zoom; usually Board meetings were at 6:30 pm on the first Wednesday, and the General Membership meetings were at 6:30 pm on the third Thursday of the month.
Candidates can team up to run as a pair for certain positions, such as co-treasurers – to share the responsibilities, and to make sure the Board functions seamlessly in the event any officer unexpectedly resigns.
All Board members have an opportunity to help shape the PS99 PA's plan of action for your term in office, and for the future!
WHAT IS THE SLT?
The SLT is a body that assists with school-based decision making. It develops PS99's Comprehensive Education Plan (CEP) which lays out attainable goals to meet the needs of students.
SLT meets once a month, at a mutually agreed-upon time. The date of the Meeting usually falls on the third Monday of the month, from September to June. New representatives begin their term in September, and meetings are open to all to attend as observers.
SLT members are given a stipend of $10 per hour that they participate.
The SLT at PS99 has 14 members – including a total of 7 parent representatives. One parent is the PA President, and the others are elected directly to the SLT by the parents during PA Elections. The other members of the SLT are the principal, the assistant principal, a teacher who represents the UFT (Teachers' Union), a staff member who represents the DC37 (Union of NYC public employees), and 3 teachers who are elected by the other teachers.
Parent representatives on the SLT serve for a 2 year term. Elections for parent representatives on the SLT take place every year, to fill the seats of those whose term is expiring.
This coming election we are seeking 3 new parent representatives, and there will be spots for 2 alternates up for election in September, to encourage the participation of parents new to the school.
The PS99 Parents' Association proudly presents a new Free English Class series for PS99 Parents.

Six Saturdays: April 17 through May 22, 10 – 11 am
April 17
April 24
May 1
May 8
May 15
May 22
This class is for high beginner to low intermediate English speakers who want to improve their English skills and gain confidence in speaking English. Each week will focus on a different theme that includes important vocabulary and grammar that people living in New York City need to know. Themes may include keeping in touch with your child's school, taking care of errands in the neighborhood, chatting about current events, and various other topics that the class wants to learn about. In each class, vocabulary and grammar that are important for the topic will be reviewed and practiced, and most of the classwork will involve conversation and discussion so that class attendees can practice their speaking. The teacher will suggest and provide activities to complete at home to continue practicing, but all "homework" will be optional. Above all, the English class is a place to learn with a group of people who have the same goal; we will practice the language and have fun getting to know others in the community at the same time.
Register for this class series:
https://docs.google.com/forms/d/1z2qFG0yQ-a10flK_AS1mODVEzVbardJQRJmfGQCUmHc/edit?usp=drivesdk
Brittany Ober, a PS99 parent, has volunteered to create and teach this class just for our school community!
About Brittany:
Brittany Ober has been teaching at the American Language Program at Columbia University's School of Professional Studies since 2012. At the ALP, she teaches various levels in the Intensive English Program, Advanced Academic Preparation, and English for International and Public Affairs at SIPA.
Since 2015, she has been the co-chair of the ALP's annual winter conference for TESOL professionals. Ober's pedagogical interests include extensive listening, critical thinking, and incorporating art, poetry, and music into ESL instruction. Her recent professional projects include presenting at the ANUPI conference in Huatulco, Mexico, co-teaching a teacher training seminar on English Medium Instruction at Universidad Panamericana, Guadalajara, and writing Project-Based Language Learning courses for the ALP's new summer curriculum.
Remote Picture Day is almost over for PS99. If you were unable to attend the in person picture day at PS99 there is one final chance to have your photos included in the class photos and yearbook… Remote Picture Day submissions are still possible but we don't know how long the link will be active because the deadline already passed. If you were planning to send in a photo do it NOW!
Remote Picture Day is for everyone but time is running out so if you have not already uploaded your picture this is the last opportunity to join PS99 in making picture day a success.
Step 1 | Grab your phone, get dressed up and find a clean open wallStep
2 | Good lighting is keyStep
3 | Take a Great PhotoThere are detailed instructions on how to shoot a great photo that will match the in person photos at RemotePictureDay.com.
Once you have your great photo you can upload it directly to the website. Make sure to select PS99 Kew Gardens School when uploading your photo. There is a $4.95 fee to have your photo retouched and prepared for printing. If the fee is a financial burden to your family please reach out to the Parents' Association and we will do everything we can to help.
So grab your phone and get snapping now before it's too late!
PS99 Picture Day is for everyone, including students who were unable to attend the in person photos this week. You can still participate so save the dates!Remote Picture Day for PS99 runs from 1/18/2021 through 1/22/2021 – so mark your calendar. Details on how to shoot and upload your pictures will follow shortly.
Are you feeling stressed? You are not alone! Whether you are a parent of a student at PS99, or you work at PS99 and have school-age children of your own, the PS99 PA presents a new way for our school community to connect. Join us for an online support group session.
Lauren Clavin is a PS 99 kindergarten mom, a foster parent and a counselor. She works with parents all over New York City, facilitating parent support groups and workshops on issues related to the various challenges that come with raising kids in these uniquely stressful times.
PS99 Parents' Oasis Support Group
8 to 9 pm, Tuesday, Dec 8th
Join Zoom Meeting
https://us02web.zoom.us/j/2459627497?pwd=dHhOM3o2NzFyRm1STTd2L1pHYTNFdz09
Meeting ID: 245 962 7497
Passcode: 876106
Are you feeling stressed? You are not alone! Whether you are a parent of a student at PS99, or you work at PS99 and have school-age children of your own, the PS99 PA presents a new way for our school community to connect. Join us for an online support group session.
Lauren Clavin is a PS 99 kindergarten mom, a foster parent and a counselor. She works with parents all over New York City, facilitating parent support groups and workshops on issues related to the various challenges that come with raising kids in these uniquely stressful times.
PS99 Parents' Oasis Support Group8 to 9 pm, Tuesday Nov. 24
Join Zoom Meeting
https://us02web.zoom.us/j/86032957732?pwd=VlBaZ2ZWakVXaFMyNE5mWGdnZ1VqQT09
Meeting ID: 860 3295 7732
Passcode: 620973
Picture Day 2020 is almost here. Make sure to mark you calendar for Wednesday, December 2nd and Thursday December 3rd, 2020. The PS 99 Parents' Association have created three solutions to ensure Picture Day 2020 is inclusive of the entire student population and affords every student an opportunity to participate in this activity. Safety is our number one priority and due to Covid-19, the entire process of shooting the photos, ordering prints and delivering the prints to families will be done without any physical contact. Students, photographers and staff will all maintain appropriate social distance at all times. This year Picture Day will be different but we hope in the years to come these portraits of our children will provide cherished memories and important context about this time in our lives.
TO ACCOMMODATE EVERYONE WE HAVE CREATED THREE PHOTOGRAPHY SOLUTIONS:

Solution 1) There will be two days of in-person photography scheduled for Wednesday, December 2nd and Thursday, December 3rd to accommodate the group A and B students who will already be in the school buildings during normal school hours.
Solution 2) The photographers will stay on location at PS 99 after the end of the school day on both Wednesday and Thursday for extended hours to accommodate remote students seeking in-person photography sessions at the school.
Solution 3) For any parents of remote learners who are unable to attend the extended day in-person portrait sessions on Wednesday and Thursday or choose not to participate in the activity, we will have an option for a Remote Picture Day. This option allows parents to shoot a photo at home and upload it directly to the photography team. Parents will have the same options to select multiple backgrounds and purchase prints while enabling all students to participate in the class photo and yearbook.
PARENT VOLUNTEERS NEEDED!
We are looking for parent volunteers to be on hand to help facilitate both days. If you'd like to volunteer, please use the following link to sign up and choose your shifts:
The PA will host its October general meeting on Thursday, November 19th at 6:30pm. All PS 99 parents are encouraged to attend and participate in the meeting.

Meeting link: https://us02web.zoom.us/j/89505485367?pwd=UG9sNWZEMFllSGd0M09LZ2NlNjZtZz09
Agenda:
Parents: How are We Coping?
Are you or your children overwhelmed with remote learning? Need help connecting with community-based support? Join us for a chat!
Picture Day!
Mark your calendars! Picture Day is happening December 2 & 3rd! Come find out how it will take place this year.

Welcoming the Class Parent Leaders
The Class Lists are out! Come discuss upcoming PA special events for all grades.
Parent Teacher Conference is on Thursday, November 5th, and will be held virtually this year. Classes will end at 10:51am for the day. Group B parents please make arrangements to pick your child up from school as it is an early dismissal day.