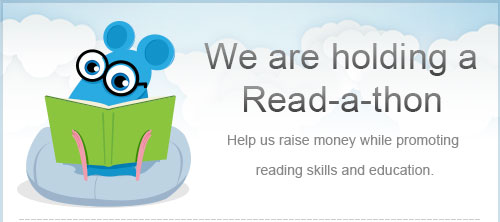 The Parents' Association is excited to host its annual Read-A-Thon from March 20 to April 3.  
This year we ask for your help to make this year's goal a reality: CREATING A MEDIA LAB FOR THE STUDENTS.
By creating a MEDIA LAB, PS99 will be able to provide students an opportunity to learn and use technology as a foundation to create real-world projects.
The school has partnered up with a local media company to create a list of equipment that they will need for this endeavor. Our goal of raising $20,000 will cover all of the costs of this developing this program. Your financial support would mean a world of difference to the children. We thank you for your generosity!
In a world where education budgets are stretched, and every dollar counts, the PA is grateful for the generosity of parents and friends in the 99 community for providing much needed supplies to the teachers and school staff. The success of our students depend in part on the support we as the parent community lend to the school.
The PA has compiled a wishlist that anyone can purchase items from. The purchased items are shipped to the school, and delivered to the teachers and staff that has requested the items. To donate items to the teachers, please click on the below link. The wishlist items are requested anonymously, and donations can be made anonymously as well.
We thank you in advance for your donations to the school!